This may be the simplest way in existence to encode videos for your iPod Classic/Touch/Phone etc. The secret is EncodeHD.
Okay then, let's get started. First off, run the program (duh). You will be presented with a screen similar to the one below.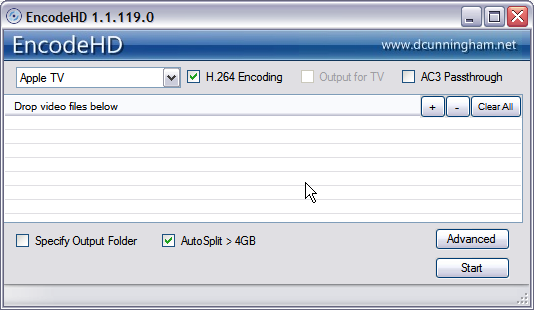 In the top left corner, go to the drop down and select your desired profile.
There are multiple profiles available, but for this tutorial we will stick with the iPod Classic profile, as that is the device that I own.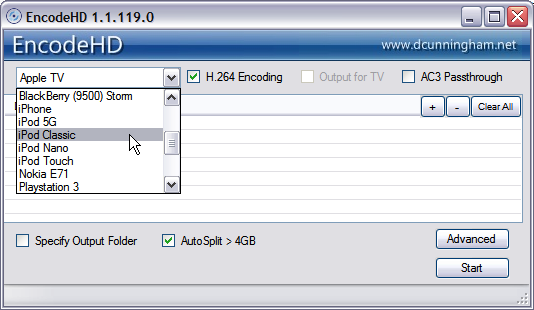 Next, simply drag and drop any files that you want to encode onto the white area. Another option is to use the small "+" symbol in the upper right-hand corner. Pressing it will present you with the customary file selection menu that many of you are used to.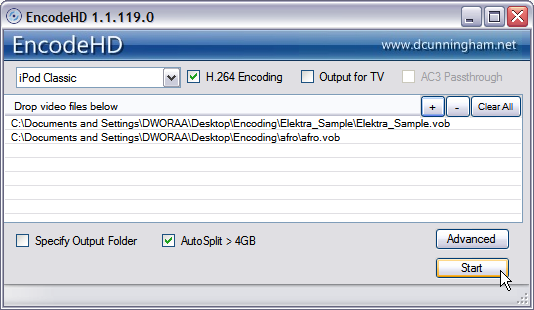 When you have all of the files that you wish to encode queued up, simply press the start button and you will see a progress bar jetting along like the one below.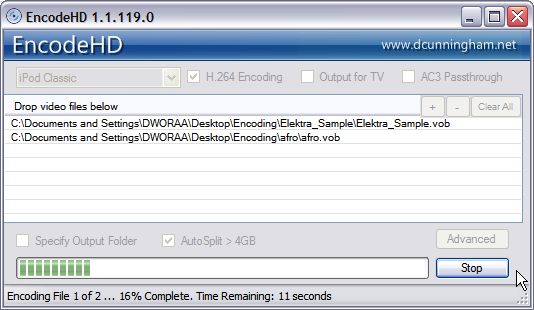 When everything is finished, enjoy your freshly encoded vids!
Small Tip: If you want to encode a bunch of videos and have them all end up in the same folder, use the Specify Output Folder option to set a destination.